"Good medicine tastes bitter." said Confucius.
Although its taste is not so pleasant, at least it cures the disease.
What's more, it keeps us awake.
Do products always have to satisfy the users? How can products that purposely made not so useful affect our perception and understanding of it? How can designers deliver ideas through products? In this project, I try to create a series of products that are not so useful but have good intentioned messages inside, as to explore the purpose and future of product design.
Xinyu Weng
Good Medicine Tastes Bitter
Bauhaus-Universität Weimar
Bachelor Thesis
Product Design / Interaction Design / Speculative Design
Summer 2014
Supervised by Prof. Wolfgang Sattler and Kristian Gohlke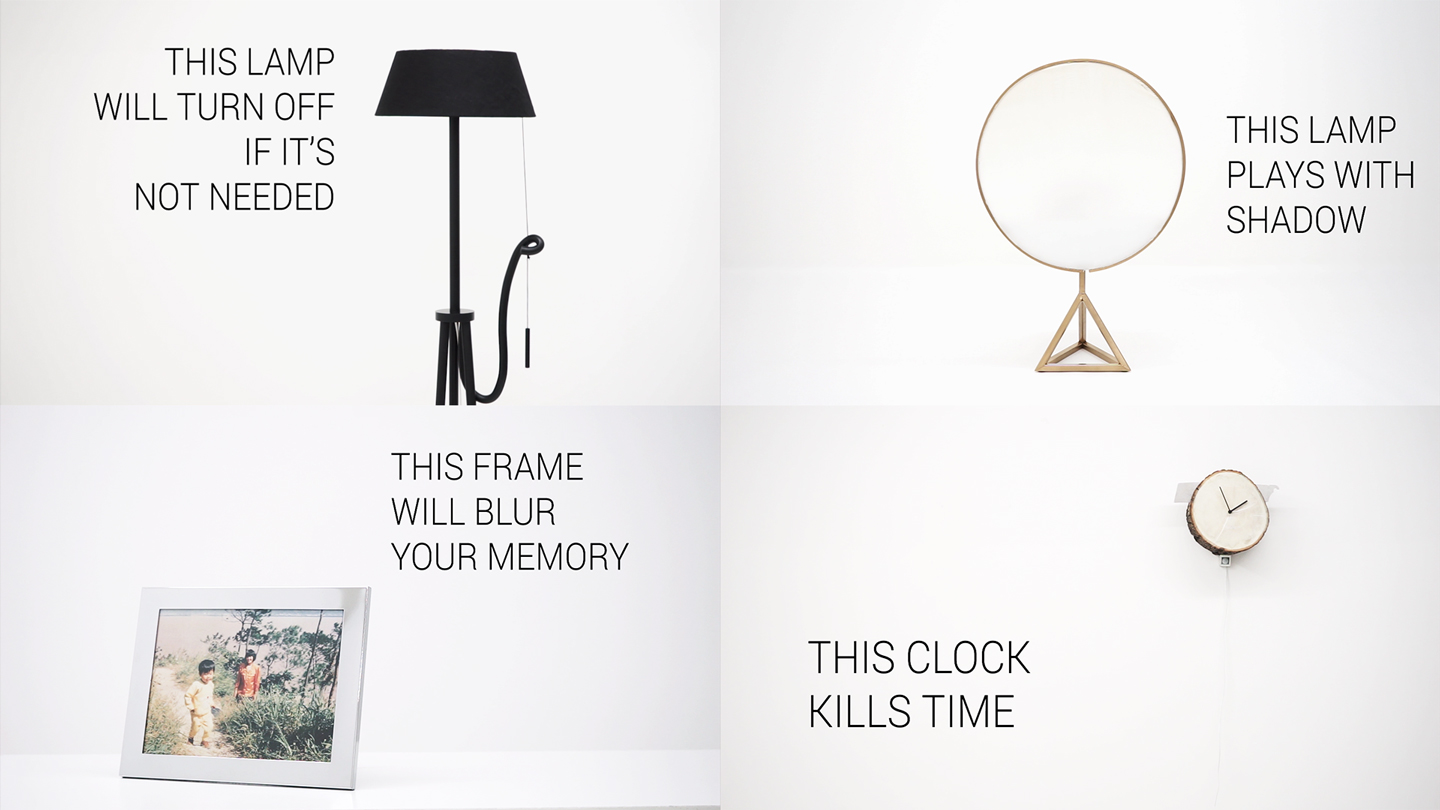 More pictures after the break or on the project website.